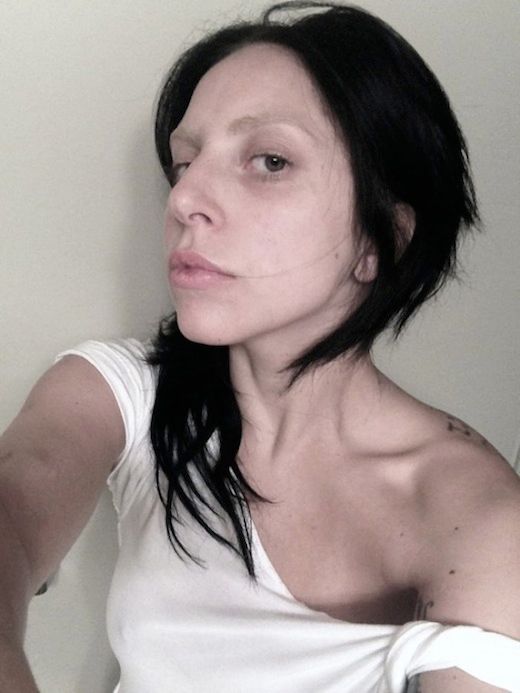 Qualcuno può dire a Lady Germanotta che la vogliamo addobbata a festa e che ci siamo già stancati di 'sto look al naturale, visto che
vorremmo
dormire sonni tranquilli?
Tant'è, Gaga ha deciso di postare questa foto su LittleMonsters per dirci che "ARTPOP as they pry the single from my bleeding fingers. its a scary thing to revisit those things underneath, the pain in your past. but all I
found
was raw passion. I thought I was destroyed inside. im just ready to fight. start the music."
Ahò, ma non doveva essere un periodo spensierato e senza pippe mentali, Stefa'?