britney: problemi con x factor e terzo greatest hits in arrivo (?)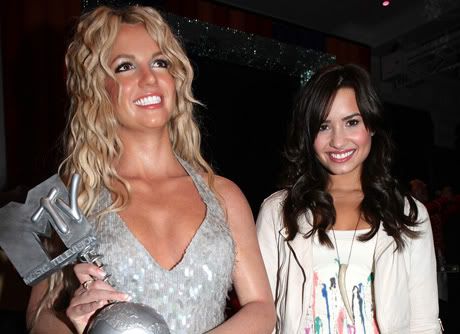 Sembra che ci siano "grossi" ostacoli che si frappongono lungo il cammino che dovrebbe portare all'operazione più amara dell'

anno

, ovvero l'inserimento di Santa Spears nel cast di giudici di

X Factor

USA.
Se nei giorni scorsi sono volati grossi nomi sul resto del roster del programma, con Demi Lovato altra nuova giudicessa e addirittura Gwen Stefani presentatrice, ora

Reality Weekly

rivela che la produzione del programma sarebbe stata messa in grosse difficoltà dalle richieste esose della Santa per quanto riguarda le condizioni necessarie a farla partecipare allo show: decorazioni particolari per il camerino, una serie precisa di

alimenti

da farle trovare in frigo, una tata sempre presente per i suoi bambini, un medico pronto a intervenire per ogni evenienza.
E che sarà mai, per tutte le ceppe! Neanche vi avesse chiesto di installare un chiosco di Starbucks in prossimità della sua seduta da giudice. E comunque lo farà, fidatevi.
Insomma, in attesa che l'accordo con

X Factor

diventi ufficiale, qualche nube si addensa sull'operazione. E io mi auguro che salti, di tutto cuore.
Ma non finisce qui: misteriosamente, su Amazon e in qualche altro store online è comparsa per il 29 maggio l'uscita di un misterioso

album

intitolato

The Very Best Of Britney Spears

(grazie a Feffe per la segnalazione).
Nessuna informazione a riguardo, ma se dovesse essere vero vorrebbe dire non solo che sarebbe il terzo greatest hits in dieci anni per la Santa, ma che intende davvero farne uscire uno dopo ogni album in studio. Genio.