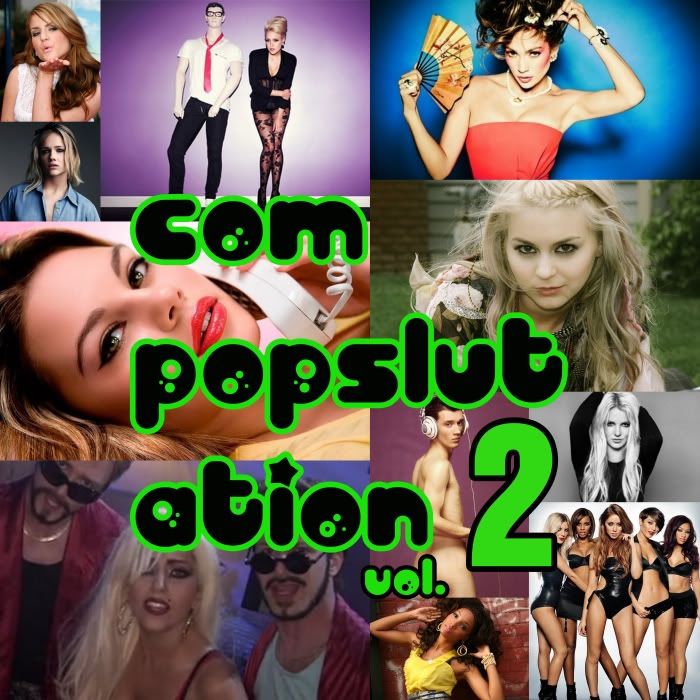 Richiesta a gran voce da tutti gli angoli del globo, arriva la seconda selezione della musica del momento, a cura del sottoscritto: here we go, the compopslutation volume 2!
La compilation col nome più orrido della storia ha finalmente un seguito, con tredici nuovi brani che per un motivo o per un altro vi consiglio di ascoltare.
C'è al solito un po' di ogni, pura schizophonia pop. Potete ascoltare il tutto dall'embed qui sotto o aprire la playlist in una nuova finestra.
Vai di tracklist:
01. Colette Carr - (We Do It) Primo
02. Christian TV - I'm In Love
03. The Saturdays - Notorious
04. Jennifer Lopez - Hypnotico
05. JoJo - The Other Chick
06. Florrie - Begging Me
07. Jessie and The Toy Boys - Push It (feat. Yelawolf)
08. The Lonely Island - 3-Way (feat. Justin Timberlake & Lady GaGa)
09. Wynter Gordon - Til Death
10. Britney Spears - I Wanna Go
11. Nadia Oh - Taking Over The Dancefloor (Kate Middleton) Extended Version
12. Frankmusik - Do It In The AM (feat. Far East Movement)
13. Lady GaGa - Scheiße
E se volete riascoltare il volume 1, è a questo link.
E adesso... dance!

13:54
popslut

2 comments